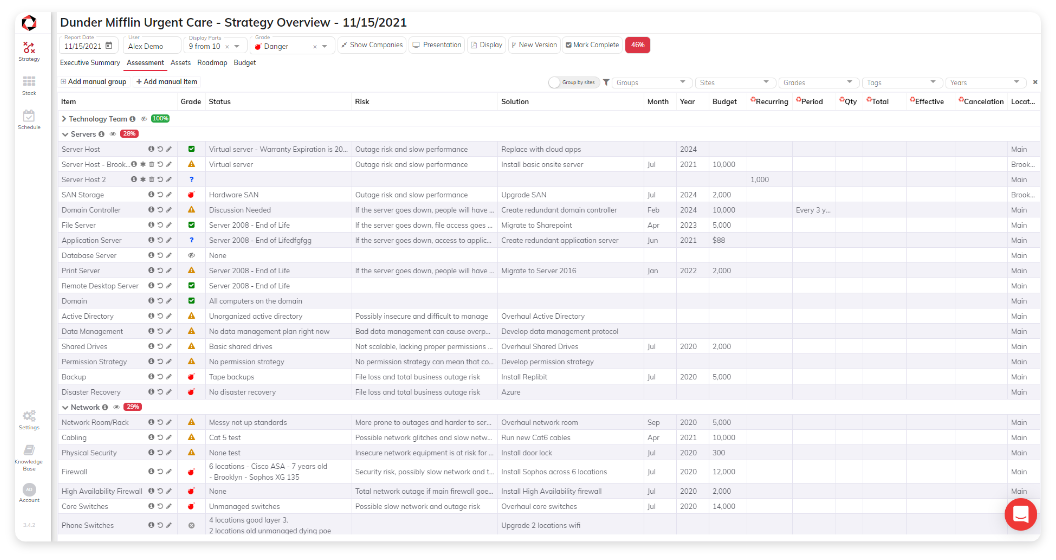 Want to see Strategy Overview in action?
Our Story
Hear about our story and how we use Strategy Overview at our MSP!
Our vCIO Process
Get an overview of our vCIO process and the impact on our clients and our efficiency!
Strategic Report
See how quickly you can run a strategic report in the system that clients will love!
Stack Dashboard
View your total stack like never before and forecast your Non Recurring Revenue pre-opportunity!
Asset Lifecycle Management
See a full list of your assets that you can grade, budget and prioritize for upgrading.
Roadmap & 5 Year Budget
Create a constant roadmap of digital transformation for your clients and a full 5 year IT budget.